222 Newark Avenue
Jersey City, New Jersey 07302


Creating a Flower Budget
Many brides confide to us that the development of a flower budget is one of the biggest challenges in the wedding planning process. Most Brides and Grooms have purchased clothes for special events, shoes, meals, jewelry and travel yet they have little experience with buying flowers, especially on a large scale. The overall price of wedding flowers has numerous components but the major elements are: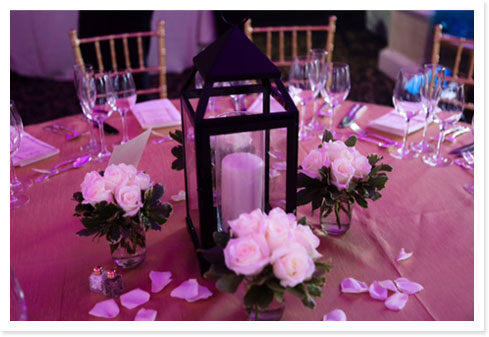 The varieties of flowers selected: The more common and in season, the lower the price. The more exotic, fragile and/or limited in availability, the higher the price.

The quantities of flowers needed overall: The larger your wedding party (Bridesmaids, Parents, Grandparents, Aunts, Uncles, etc…) and/or guests attending (for table centerpieces) the more flowers needed.

The amount of specific flowers (by variety and quantity) the Bride requires: For example, you will often be able to garner a lower price by selecting a general category of flower – i.e. dark red roses – instead of requiring your florist to guarantee 'Black Magic' roses. The effect will be very similar and literally imperceptible in the photographs.

The amount of time and skill the various designs take to create: Simple designs require less time while more elaborate compositions or those with exquisite details will take significantly longer to craft.

The level of service and convenience: Brennan's Florist offers services such as; delivery, set-up of ceremony and reception décor, transportation of flowers from the ceremony area to the reception area, pick-up of rental equipment and wedding coordination. Each level of service is priced separately.

For specific prices regarding our products and services contact us here to schedule your wedding consultation appointment.


• Calculating the cost for Your Wedding Flowers
Photo Courtesy of Kay English Photography

Below you'll find some price ranges for wedding flowers from Brennan's Florist.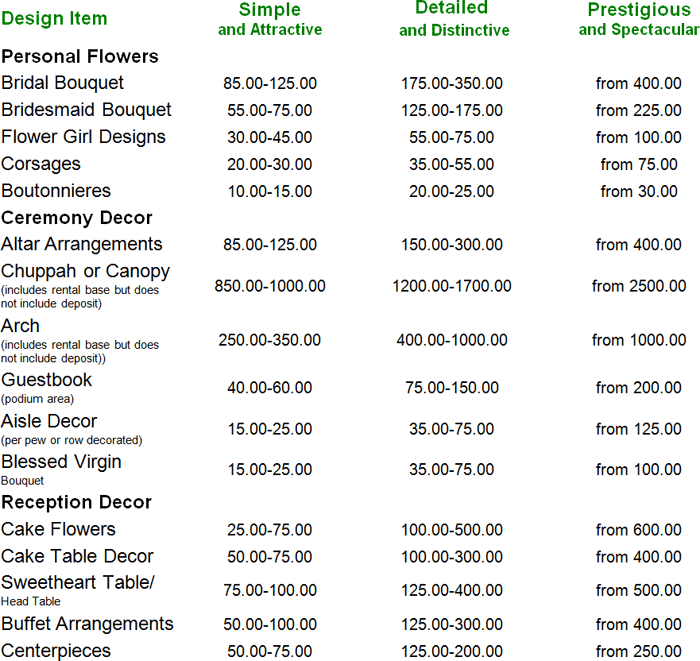 Florist Website Design by Media99